May 23rd, 2017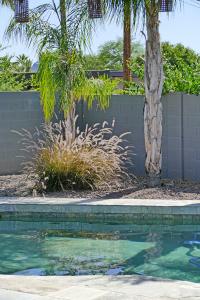 So you've noticed the HDR setting on your camera (and maybe even on your phone). And you are like, "what's that do?" Or you've used it and you're like, "Wow! What pretty bright colors." I'll try to explain without mumbo-jumbo what's going on, why it's sometimes good to use, and why it's not so good at times. And below is a great video link for a more in-depth discussion.

A camera by nature of its optics can only measure so many gradients of lightness to darkness. Black or no light to white or bright sunlight. Both are unwelcome extremes in that details are lost and obscured. These differences in exposure levels are measured in f-stops and most cameras can cover about 6-7. The human eye however can cover about 8-10 stops in a fixed position (meaning you are not scanning your surroundings). Let's think about that for a moment. Say you are looking at a backlit object. As you look toward the sun you squint and close down your irises. Details become harder to see in the object. However, as you focus more directly on the object itself your eyes adjust to allow more light in in order to see more and more detail of that object. It's been shown as you pan around a scene that your eye may over the course of a few seconds actually cover exposures up to 20 f-stops.

HDR attempts to expand an image's exposure range by taking multiple exposures (generally 3 images; over-exposed, under-exposed, and "standard" / "Best Attempt" ) and then blending these three images to allow maximum exposure range (and details) by selectively including the best part of each image. Great right? Well, not so fast.

HDR has actually been around for quite some time. Photographers for years have been "bracketing" exposures, even in film days, and then processing and printing the best parts. Digital cameras have made this even easier by having settings that shoot pre-defined bracketed images. Post production software allows the blending of these images manually by stacking them in layers. This process was always very carefully thought out and the nature of having to manually create these images required the photographer to always be in a position to judge whether the end result was artistic and yet still "believable". With the advent of HDR settings within the camera (and a built-in pseudo process in most software), things have kind of gotten on auto pilot.

To demonstrate the principles;

This first image is pretty standard on what a camera can capture...



This second image is what most HDRs will attempt to produce. As you can see, while it is "bright" and contains lots of detail, by its very nature, contrast is lost. And contrast is one of the key components to adding interest to your images!



In this last image, in post production, I simply added back in a bit of overall contrast to the image. It's detail is generally preserved but the "flat" or artificial look of the previous image has been minimized slightly. Again this is just a small change but again, depending on intent, more extreme adjustments can be made.



And that is the bottom line with HDR. It is a very good tool in high contrast situations (back lit, night time, or sundown for example). But even in those situations I have seen HDR applied to landscapes that your eye will never see in nature. And so the question becomes; do you want to be a documentarian or an artist? That is the question that at some point that confronts all photographers. And you can certainly be both. I would simply urge caution in application and at a minimum indicate HDR and post processing methods that materially change the content of your images. Artistic interpretation is great but there is something to be said for simply capturing the view as it can be experienced in nature as cleanly as possible.


HDR Explained


February 9th, 2017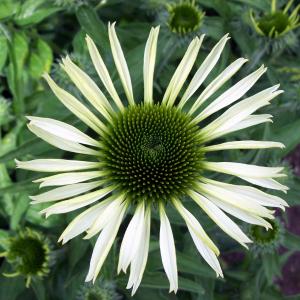 Before we move on to other compositional methods, I'd like to make a few points about other image sizes and how they relate to the "Rule of Thirds". Digital photography allows us to play around with various image sizes not related to the standard film negative or print formats. For this reason, you might think that the "Rule of Thirds" might not apply. For the most part, even with a square or panorama format print, the placement of objects at the "cross-hairs" still creates great interest and tension. However, there are some situations where the object can hold enough interest all on it's own and center placement is desired. The photo accompanying this blog for example. The detail of the petals and more importantly, the stamin provide plenty of detail/interest, as well as the unique, uniform circular pattern. The great thing about digital is you can preview any cropping ideas you might have. Now a bit of a caveat for all the sticklers out there. You generally want to do as little cropping as possible as some data will be lost and image degradation may occur. However, you ultimate use of the image should be your guide, as an image on-screen is less likely to reveal flaws as a large format print. If you have a subject and are considering a square format, be sure to compose the object fully filling the frame in at least one direction, thereby minimizing the amount of cropping.




The peacock below, due to the intricate background deserves center placement.




When visualizing panorama images, I feel the horizontal "rule of thirds" is much more important than the vertical "rule of thirds". Due to the elongated form of the image, focal objects can occur at various points along the x-axis. And even dead smack in the middle, so that the geography falling away to either side takes on a uniqueness of it's own.

This first shot clearly adheres to rule of third principles. While the second, demonstrates centering a focal point.




This last Image is example of "negative space". The extreme placement of the battleship USS Alabama and the pier at the far ends of the image creates a third "element", the endless ocean.




Have fun applying these concepts to your photography. As always, feel free to get in touch if you have any questions (or corrections!). For new viewers, a reminder that this blog is for entry level photographers or for those simply interested in improving their photography for themselves or family. It is not intended as a technical, in depth "how-to". There are many great sources on YouTube for that.




January 27th, 2017
This entry deals with some lesser known areas in the Southwest that provide fantastic photography opportunities, but on a smaller more intimate scale. Two are a BLM (Bureau of Land Management) controlled area and the others are routes or areas well worth taking the time to experience.

First up is the "San Juan Skyway". Jump over to TripAdvisor and look for San Juan Skyway attraction in southwest Colorado and my review under Justjeffaz for the complete route or "google it" and the State of Colorado Tourist Site will get you the particulars. It, (as well as Northern New Mexico's Road from Santa Fe to Taos), climbs through river valleys, ancient pueblo and Anasazi sites, old mining and railroad towns, and high mountain passes. A loop route takes you from Mesa Verde National Park to Durango, north to Silverton Mining/tourist town over Red Mountain Pass to Ouray, west at Ridgway to Telluride and back south through Dolores and Cortez. Consistently voted one of the top ten drives in the country. Plan carefully as many festivals are held in Durango and Telluride and accommodations may be hard to find and are pricey. For the Budget traveler plan to stay in Cortez or go north of Ridgeway to Montrose. Limited accommodations in Ridgway, Silverton, and Ouray and fairly expensive. But hey where else can you stay in over 100 year old structures with rich western tradition.....

Bisti/De-Na-Zin Wilderness (aka Bisti Badlands for short) is a BLM controlled area 35 miles south of Farmington on NM 371. The eastern end can be accessed from US 551 south of Bloomfield. Here is the official BLM site with directions to the two main areas worth exploring.

Bisti/De-Na-zin Info

Detailed maps are available on-line of each area indicating main outcrops but sometimes just wandering around gleans the best angles and oddities, such as hoodoos, fractured rocks, "cracked eggs" and other delights.

Devil's Garden (in Grand Staircase-Escalante National Monument) is a Natural conservation area south of Escalante, Utah on Hole in the Rock Road (which dead ends at Lake Powell). Home to Metate and Mano Arches (small arches but very photogenic) and several Hoodoos, cap rocks etc. This area of Grand-Staircase boasts many slot canyons in the wash to the east that drains to the south and Lake Powell. Peck-a-boo and Zebra Slot canyons are two of the more famous. While I am discussing the Grand Staircase-escalante area, Utah 12 (a designated Scenic By-way) transverses the northern boundary of the Monument. Starting at Red Rock State Park, going east past the Bryce Canyon turnoff it passes through the town of Escalante, past Calf Creek Falls (a popular day hike), on to Boulder, Utah and then to the turnoff into Capital Reef National Park. A truly great drive with many interesting side trips. Take a short detour down Cottonwood Wash Road from Cannonville takes you to Kodachrome Basin State Park and then on to Grosvenor Arch. Cottonwood Wash Road can be taken all the way to US 89 (20 miles west of Page) but was closed in the fall of 2015 for repairs by the county. Check at any BLM office in Big Water or Escalante for latest updates.

Fantasy Canyon south of Vernal Utah in BLM controlled oil fields is a small outcrop of weathered oddities. Think the special effects on the original Star Trek when they were on a new planet. It is difficult to describe how to get to as the roads crisscross between the oil wells. Once you find the correct turnoff the route is clearly marked. Take Route 45 south of Vernal. At 26 miles there is a turnoff (west) onto 3750 (Glen Bench Road), drive 12.6 miles. There will be a cross road (3310) at the water treatment plant. West is Ouray, Utah (not Colorado). East is Fantasy canyon but there is no sign at this intersection. Once you turn east about 100 yds in you will start to see the signs....just 4.4 miles. Easy parking and access to area. Only 150 yds long takes only an hour or so to explore. Here is the BLM site:

Fantasy Canyon Info

And as long as you are in the area; Dinosaur National Monument is a worthy stop. Largest excavation sites of complete dinosaur fossils have been taken out of the preserved dig site. A second eastern entrance about 15 miles further is the "canyons section". The Green River is joined by other rivers on it's flow south to Canyonlands where it meets the Colorado River. Happy Motoring...

As always let me know if you have any questions or want planning help!
April 26th, 2016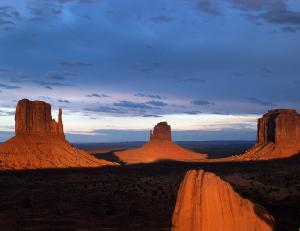 As previously discussed, the area of the four corners (aka Golden Circle of National Parks) doesn't just encompass National Parks but also Navajo Tribal Parks, National Monuments, BLM areas, and National Recreation areas. Below is my take on the "best" of the major parks and areas. I have expanded the "Southwest" to include Oak Creek Canyon south of Flagstaff and Death Valley National Park west of Las Vegas. Later posts will focus on lesser known, lesser developed areas worth exploring on subsequent trips.

The criteria for my rankings are;
A) Landscape variety and uniqueness
B) Historical significance and completeness of educational efforts
C) Lack of Crowds

1) Arches National Park/Canyonlands National Park, UT – "Sister" Parks along the Colorado and green river along with the world's most extensive collection of sandstone arches make this number one. Hundreds of miles of hiking only, jeep only, and mountain bike only trails make this an outdoor adventurers dream come true. One could spend a week in Moab and not see/do everything. Bonus points for a golf course in Moab and another great little course called "The Hideout" 40 miles down the road in Monticello, Utah.
2) Monument Valley Navajo Tribal Park, AZ – Iconic mesas made popular by John Ford westerns. Breathtakingly beautiful, serene, and mystical. If lucky, you might hear the "thunder" of a rock fall.
3) Antelope Canyon Navajo Tribal Park, AZ – Famed "slot" canyon now closed to groups only. Back in the day you could get a day permit from the chapter house and hike back and be relatively alone. STILL well worth the cost and hassle. Think of it as being a cave with light shafts. Absolutely gorgeous. But go in midday as the more light can reflect down the walls the better the colors.
4) The Grand Canyon National Park, AZ – The big Kahuna is extremely crowded. Tour buses arrive from Las Vegas and visitors from all over the world converge. Worth the stop but extremely difficult to navigate. The further west you go along the south rim the more room and fewer people. The road to the east comes out on Hwy 89 the main road to Zion, Lake Powell, Antelope Canyon in Page, Monument Valley, etc.
5) Capital Reef National Park, UT – most remote and least visited park on this list. It boasts fantastic landscapes, buttes, spires (in the Cathedral Wash section) and a neat historical area depicting the Mormon pioneer life in the early 1900s. Lots to see and do.
6) Canyon de Chelly National Monument, AZ – I rank this as the best of the Anasazi historical Parks. Like Mesa Verde and Navajo National Monument, it contains extensive cliff dwellings that you can hike to. Many are closed but you can get very close. What is has over the other sites is dramatic 800-1000 foot cliff drop-offs to Chinle creek. Iconic Spider Rock resides in the upper reaches.
7) Zion National Park, UT – Very Similar to Capital Reef in history and landscape it is much more crowded. It is on the "loop" tour of Zion and Bryce from Las Vegas. It differs from Capitol Reef in that it has the Virgin River Gorge and a true canyon.
8) Death Valley National Park, CA - This Park is a "winter" Park in that it can get extremely crowded with tours from LA and Las Vegas in the winter when the weather is tolerable. Practically deserted in the summer due to high temperatures. However, if you can time a late fall or early spring trip it is blast. A wide and diverse set of landscapes, the park itself is enormous. The Playa sections with "racing" rocks, the bad water basin area with salt deposits and other worldly terrain. Bonus for the world's "lowest" elevation golf course.
9) Grand Staircase-Escalante National Monument/Paria Wilderness BLM Area – Again in the Page AZ area this large expanse of high country desert hosts "The Wave" sandstone formation, Buckskin Gulch, Paria River, some ghost towns, slot canyons too numerous to mention and Devils Garden. Overlooks along remote 4 wheel roads showcase Lake Powell from the north.
10) Lake Powell National Recreation Area/Rainbow Bridge National Monument, AZ – UT – enormous lake for boating and fishing that offers scenic wonders around every bend. Shear sandstone cliffs rise 100s of feet out of the water, isolated coves and slots, and Rainbow Bridge National Monument.
11) Mesa Verde National Park, CO – Most extensive collection of Native American dwellings and structures dating from 800-900 AD. Great views of the surrounding SW Colorado and NW New Mexico area.
12) Bryce Canyon National Park, UT – Very busy park with tour buses from Las Vegas. Tour buses only allowed in sunset Pt Overlook. So Grand Overlook (I believe) is the second major overlook.
13) Oak Creek Canyon/Sedona, AZ – Red Rocks of Oak Creek and the town of Sedona. Very busy town particularly on weekends. Red Rock Crossing State Park (lower area) and Slide Rock State Park (upper area). Lots of hiking and fall foliage.

October 26th, 2015
If you travel to Las Vegas and have never been to the Southwest before, there is a popular, but not too publicized, day trip that will introduce you to the wide variety of topography and geology across the entire area. The sights and vistas of the route are very reminiscent of southern Utah, Arches National Park, and the Lake Powell region. Easily accomplished in a day (but a full day), the trip takes you away from the glitz and glamour(?) of Vegas and gets you connected with the wonders of desert southwest.

The trip is essentially Hwy 93 south to Hoover Dam, Route 167 north through Lake Mead National Recreation Area, and then west through Valley of Fire State Park to I-15. If pressed for time or not interested, Hoover Dam can be skipped but it is an iconic structure that defined and allowed the foundation and growth of the American Southwest (Las Vegas and LA). The route can be traversed in either direction but if you are a photography enthusiast I would examine the map carefully in terms of your travel direction in the AM and late afternoon coupled with your shooting goals. For example, Valley of Fire can be shot either in the AM or PM, but most Lake Mead shots will be a PM shoot as the Lakeshore Drive section (southern part of 167) faces east. The northern section of 167 leading to Valley of Fire is called North Lakeshore Drive. There is little traffic (at least after the summer rush) except I would assume it heavier on Saturdays or Sundays. Some additional traffic is encountered in Valley of Fire.

When entering Lake Mead from the South, there is an entry fee (generally) of 10 dollars that is good for 7 days. There is a North entry station that is located at the east Valley of Fire turnoff (just south), but on a Monday in early October it was closed. Valley of Fire requires a $10 per vehicle fee as well. There are self-pay stations at the east and west ends of the drive.

The chief attractions/vistas by area are;
Hoover Dam - Lake Mead overlook (on the road down to Hoover Dam), The Hoover Dam itself and Museum, and the new Highway 93 bridge walkway where you can look down upon the dam.

Lake Mead – Lakeshore Drive overlooks of the Lake itself, Northshore Drive has many pullouts for outstanding views of mountains and a wide variety of rock formations, and the Redstone area of rock outcrops.

Valley of Fire – Main drive has close views of the extruded red stone formations, White Domes Road has more traditional layered, multi-colored sandstone formations similar to those across the southwest, and Fire Wave trail is at Parking Lot 3. Fire Wave (sometimes called "mini-wave" or "the wave") is a small version of "The Wave" formation at North Coyote Buttes on the Paria Canyon-Vermillion Cliffs Wilderness Area near Page Arizona. If you've been to this formation you can skip Fire Wave. If not, it is worth the .6 mile hike down to it. Valley of Fire is on par with most National Monuments in term of quality of experience, staffing, educational exhibits at the visitor center, etc. I was very impressed and wish I hadn't waited so long to visit.

Good luck at the tables and happy shooting.




July 17th, 2015
The United States Southwest Region and more specifically the greater "Four Corners" Area offer the country's most iconic American west landscapes. No other place on earth offers the degree of weathered sandstone, extruded lava flows, and high country mountains all juxtaposed with high Sonoran Desert beauty. Roughly defined, the "Four Corners" area is not limited to the point at which the state boundaries of Arizona, Utah, New Mexico, and Colorado converge but a much broader expanse. More generally, it encompasses northern Arizona (north of I-40), Southern Utah (South of I-70), the southwest corner of Colorado, and the northwest corner of New Mexico. The area is also referred to by the US Parks Service as "the Golden Circle" of National Parks. The Grand Canyon to the southwest, east to the Petrified Forest/Painted Desert, northeast to Mesa Verde, northwest to Canyonlands and Arches, west to Capital Reef and further west to Bryce Canyon and Zion form the "National Parks" boundary of the area.

However, the area also encompasses the Navajo Nation (the largest native American reservation in the country and larger than many of the smaller states) with its own set of natural wonders. In addition, innumerable National Monuments, National Recreation Areas and Bureau of Land Management (BLM) administered areas exist in the region well worth exploration.

Main flight access to the four corners is, of course, dependent on your budget:
Major cities: Phoenix, Las Vegas, Salt Lake City, Albuquerque All will require drives of 3 - 4 hours to access your first main attraction.
Secondary cities: St George, Utah; Flagstaff, Arizona; Durango, Co; and Farmington, New Mexico. Short drives to Parks and all offer the widest selections of accommodations and services.
Towns: Page, Arizona; Kanab, Utah; Moab, Utah. All have small airports, but service frequency and cost need to be evaluated. Once within the "Golden Circle"/Four Corners area, these 3 towns are the busiest and offer the most travel accommodations, restuarants and facilities (tour guides, outfitters, groceries, camp supplies, automotive services).

Future Blogs will focus on "rating" these attractions and route mapping to maximize your travel and photographic opportunities. I'll also provide more commentary on the towns mentioned as well as smaller towns that might offer unique or specialized services. While I might mention establishments in the Blogs, see my TripAdvisor reviews for specific more in-depth reviews of establishments I have visited/utilized; all reviewed under "JustJeffAZ".

Next Up; Rating the Parks and Monuments.


September 6th, 2014
Recent trip to Colorado took me to the Black Canyon of the Gunnison National Park just outside Montross. Ended up there in mid-late morning. The Black Canyon is a shooting challenge in that it has a vertical drop of 2700 feet at max and a narrow of 1/4 mile. You read that right. Extreme wide angle is necessary or be prepared to "stitch" vertical panoramas (like I have to do....only carry a 18mm) if you want small sky/rim/river. Early AM or late PM is not advantageous as the "Black" of the Black Canyon is accentuated.

Drive is along south rim but the overlooks are points that can generally view east or west and even back to the southeast. Lots of high contrast called for multiple exposures to be merged in post process. Note I did not necessarily say HDR, but depending on preference that can be pursued.

My favorite overlook was "Painted Walls". Interesting elements and the lightening was a nice mixture of cross light and full. Good saturation of colors.

If in Montross there are several cheaper hotels on east Main street (US 50). "Horsefly Mini Brewery" is a good "locals" drinking and eating spot on Main. "Camp Robber" on the south end of town on Thompson (US 550) is the "high end" restaurant in town but still casual. Really fresh, good food with a fairly large wine list.

Hope this helps anyone venturing to Southwest Colorado.